Explore our broad range of services to help you achieve your financial ambitions – whatever they may be.
Advanta Wealth is an advocate of bespoke, face-to-face advice delivered by highly qualified and experienced financial services professionals.  We provide a full range of holistic planning services, centred around the creation, protection, and distribution of wealth.
We will work with you to help you realise and form your financial objectives. For many, a clear financial path is not always evident, and it is our job to help you pull together all constituent elements to build this.
Managing your hard-earned money and staying on track with your financial plan is a complex task. At Advanta Wealth, we will guide you through the evolving web of tax and pensions legislation whilst also providing insight and guidance to financial markets and how these impact on your investments. It can be difficult to make and implement such big decisions without help and expert guidance. We help you to understand and make sense of your finances, put in place investment plans for the future and crucially, monitor progress to make sure that they stay on track.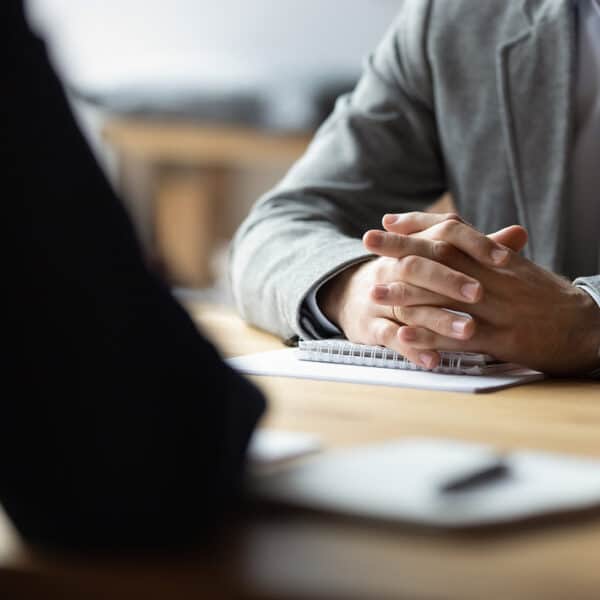 No two clients are ever the same and at Advanta Wealth, we recognise the need for bespoke advice. Investing offers a great opportunity to grow your wealth, with a long-term strategy being widely accepted as the most reliable way to build returns. Whether you choose to pay into a personal pension, invest in an ISA, or invest on behalf of your children – the earlier you start the better.
Advanta Wealth builds tailored solutions which look to maximise returns and manage volatility in line with specific objectives and appetite for risk. Our professional process uses leading edge technology to build and maintain wealth and provide peace of mind that goals are being achieved.

We work in close alliance with other investment professionals to build investment models that have been created to stand up to the pressures of the modern investment markets.
What retirement means to one client, may not be the same to another. Whatever this stage of life may look like to you, we want to work with you to ensure that it is among the best of your life.
Advanta Wealth are experts in helping you build and adapt your financial plans to achieve your financial future. We have advisers who hold specialist pension qualifications to allow you to consider strategies that other firms cannot. Our wealth of talent and experience can help your plan for and achieve retirement goals with peace of mind that you are in safe hands.
We constantly monitor the current pension regulations, and the tax rules and reliefs available, so that we can help you make sure that you have taken advantage of any reliefs or allowances available to you, and are saving in the most tax efficient way.
Estate and Inheritance Planning
For many clients, building and protecting their wealth throughout their lifetime is only step one in the journey. Being able to provide for your loved ones is an important factor for many in building your financial plan.
Preserving wealth for future generations is a complex and technical area of financial planning which requires expert guidance to put in place a comprehensive and robust plan to maximise the value of an individual's estate on death. At Advanta Wealth we are able to achieve this through different methods, including but not limited to:
Utilising IHT exemptions;
Transferring assets via lifetime gifts;
Use of Trusts;
Life Assurance;
Business Relief Strategies.
Tax in an unavoidable certainty in life and there are tax implications to most financial decisions that clients make. The intricacies of tax planning required will be determined by your individual needs and circumstances.
We can provide you with a full spectrum of tax advice, covering areas such as; income tax, capital gains tax, property tax, pensions tax, through to the more complex areas such as inheritance tax planning and advice.
Tax planning is central to what we deliver for clients. We make sure you have a good understanding of your tax position and our advice always considers the tax implications of the steps we recommend.
Whilst the needs and circumstances of each client are unique and particular to them, consistent to everyone when it comes to financial planning is the question, "What do I need to do to protect mine and my family's financial future?".
Protection insurance is designed to cushion an individual, their family or a business against the impact of unforeseen and potentially financially disastrous events. By having the correct protection cover in place, you will have peace of mind that funds will be provided and distributed effectively to your designated beneficiaries should you suffer a serious illness or die prematurely.
Advanta Wealth recommend protection products that suit your needs, circumstances and budget. Our aim is to help cover your family and give you comfort knowing loved ones will be looked after financially through:
Repayment protection of a mortgage/other debts;
Protecting your family and estate in the event of death;
Protecting your income in the event of long-term illness or disability;
Protecting businesses should a key stakeholder be unable to perform their duties to the business.
Click below to find out more about the team at Advanta Wealth, 
Financial planning for businesses
Building and maintaining a financial plan is just as important for a business as it is for an individual. At Advanta Wealth, we have the skills and experience to carefully plan and coordinate your strategy, to maximise the position of both your business and its individual Directors and Partners.
From key person to shareholder protection, employee to directors' pension schemes, through to investing company capital.
We have the expertise and knowledge to pull together all the different strands of advice and financial planning you require to build a bespoke and comprehensive plan for your business.
Click below to find out more about the team at Advanta Wealth.
Advanta Risk are experts in commercial and personal insurances. Their aim is to ensure you have complete peace of mind with the right insurance cover provided by an Insurer that has the ability and desire to pay your insurance claims quickly and efficiently.
Our clients are provided with the highest quality independent, expert advice to ensure you get real value for money from your insurance arrangements by combining peace of mind with our expert service and guidance.
Our highly experienced and qualified team will work with you to review your existing plans and requirements to ensure that appropriate cover is in place.
The new Advanta Risk website will go live in the first quarter of 2021 and we are very excited for you to see it. In the meantime, our team are on hand to assist with your insurance needs, please click below and complete our short form and one of our experienced brokers will get in contact.
Advanta Mortgages are a highly experienced independent mortgage brokers specialising in residential and commercial mortgages. They are in the unique position to research the entire market place to find you the best lenders and terms for your circumstances.
We are aware that each of our clients have their own unique situation and are at different stages in their lives. The team within Advanta Mortgages have a wealth of experience in creating specialist solutions to match your objectives in consideration with your wider debt requirements. This is often planned and implemented in conjunction with Advanta Wealth's dedicated Independent Financial Advisers.
We understand that buying a new home is often the most important decision you will make in your lifetime and Advanta Mortgages work tirelessly to ensure that this is as simple and stress free as possible for you.
The new Advanta Mortgages website will go live in the first quarter of 2021 and we are very excited for you to see it. In the meantime, our team are on hand to assist with your mortgage needs, please click below and complete our short form and one of our experienced brokers will get in contact.
We don't believe that one size fits all, so let us see how we can help you – get in touch.
Create Wealth.
For many people, the first step in securing their financial future is to start the process of wealth creation.
High income levels are often accompanied by equally high expenditure and so, little provision is being made for the future. Lifestyle planning and counselling creates awareness of the future and on occasions, cash flow planning and debt management may be necessary to balance current lifestyle with the costs of future lifestyle.
A Wealth Management Plan will identify realistic goals and provide a pathway to achieve them. For more details, see the 6-Step Wealth Management Planning Process and Common Elements in Wealth Management.
Distributing Wealth.
At some stage in our financial future, we must make arrangements to distribute the wealth we have created.
The distribution of wealth is dealt with by two specialised services, Retirement Planning and Estate Planning.
Retirement Planning involves the development of specific planning and investment strategies that recognise the need for income to be derived from the wealth created. Investment strategies are developed to provide the flexibility and security of income linked to your specific needs and which aim to make use of the taxation and pension regulations that apply to retirees.
Estate Planning encompasses how you intend to deal with your estate on death and the development of strategies that fully utilise the allowances available that will minimise the effect Inheritance Tax will have on your estate. Estate Planning extends beyond eventual death to the effective on-going management of trusts that will ensure your wishes are correctly dealt with and your legacy delivered to your beneficiaries.
Protecting Wealth.
Having embarked on the journey of securing your financial future, it is important that the risks we all face in life are managed to improve the chances of success.
Our comprehensive Wealth Management Planning Process will identify the risks that must be addressed to protect your wealth. We are able to provide solutions that protect your current and future assets including:
Loss of income through the use of life insurance and disability insurance.
Risk of property loss or damage
Ensuring that professional and personal liabilities are identified and insured
Estate planning and trust services to protect against creditors and inheritance tax
Taxation planning is part of our process as described in Wealth Management
Attitude to Risk.
Understanding your tolerance of investment risk and matching you to the correct investment profile is a critical part of our service.
We will ask you to complete an Attitude to Risk Questionnaire that will then form the basis of discussion with your adviser. Your adviser will also consider other information that you have disclosed including your experience of investment markets and your goals.
Together, we aim to arrive at an agreed understanding of the relationship between investment risk and investment return. It is probable that your Investor Profile will differ for varying goals and the time horizons that your Wealth Management Plan is addressing.
Asset Allocation Strategy.
Once we understand your Investor Profile, we will look to create an asset allocation strategy for your unique requirements.
The mix of investment classes that you hold is the single most important factor affecting investment returns and the level of risk taken when investing.
Advanta draw on the services of Rayner Spencer Mills Research and Schroders, using their 30-years returns forecasts to develop optimum asset allocation models for each of the investor styles described earlier.
Having understood your investor profile and then matched this to a target asset allocation strategy, we will discuss how to best manage your funds with you. Details of this are provided in our Fund Management Solutions.
Taxation Strategies.
There are many legitimate ways to manage the taxation aspects of wealth management.
We actively consider the suitability of the investment strategies available under current legislation and how these can be applied to your current situation and longer term goals. The overall objective is to minimise your tax liability by structuring your investments to make full use of all allowances available.